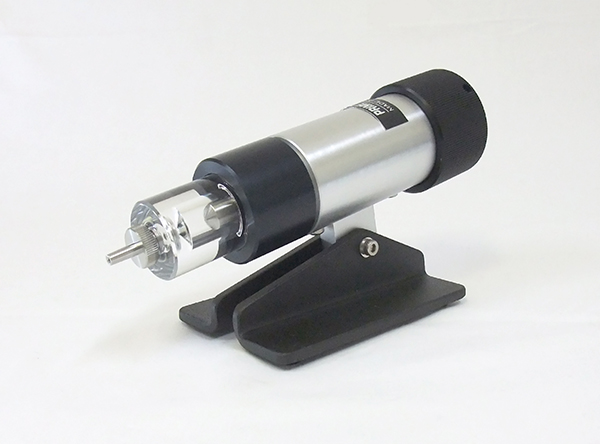 PrimeTech HDJ-M3
Hydraulic Microinjector
The HDJ-M3 microinjector from PrimeTech is a manual water/oil type pressure injector. The HDJ-M3 will allow you to inject spermatozoa, DNA and/or other solutions into somatic cells, unfertilized eggs or embryos. Manual operation with HDJ-M3 allows maximum sensitivity and optimized performance during micromanipulation.
HDJ-M3 is compatible with other models in the PMM Series, including the PMM-150FU Piezo impact drive unit
FEATURES
A large plunger knob that is extremely light to the touch means that you can operate the HDJ-M3 with a single digit
Airtight, with luer connector and O-ring means that you can expect leakage-free microinjection
Flexible layout accommodates multiple connector configurations
TECHNICAL SPECIFICATIONS
Syringe Volume: 1.9 ml
Screw Pitch: 0.05 mm
Stroke: 20 mm
Dimensions
2.75 in(W) x 7.2 in(D) x 3.5 in(H) | 70 mm(W) x 182.5 mm(D) x 90 mm(H)
Weight
1.9 lbs | 0.88 kg

(Approved for animal use only)
US Prices > PrimeTech HDJ-M3
For availability outside North & South America, please contact Sutter Instrument. Prices subject to change without notice.
| | | |
| --- | --- | --- |
| Catalog Number | Description | Price |
| HDJ-M3 | Manual Microinjector | $2,287 |
Available from Sutter in the Western Hemisphere. Please contact Sutter for other international destinations.
---
RELATED PRODUCTS
PMM-4G Piezo Imact Drive
P-97 Micropipette Puller
BV-10 Micropipette Beveler